Instagram Profiles Verified
YouTube Channels Verified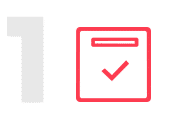 Check out the FAQs below to see if your profile is eligible. Submit an application via the button below.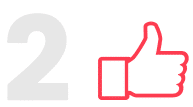 Our team of specialists will get back to you if you are eligible and we can then begin the order. Soon after that – you'll be verified!
FLEXIBLE PLANS
PLEASE BE SURE TO READ THE FAQs BELOW.
704 people are viewing this page at the moment.
SUBMIT YOUR PROFILE
Wait, there's more!
Some more features
Your questions, our answers
What accounts can apply for verification?
Service is for both personal and business profiles. All profiles that meet minimum requirements for verification but are unable to get verified by the app can apply via us and get guaranteed results or a full refund. We can verify all kinds of accounts including personal, businesses, institutions, governments, politicians, and more. We do not accept gambling, adult, and crypto accounts.
How many followers should I have?
Getting verified has nothing to do with how many followers or how much engagement you have. Whether you have 10 posts and 100 followers or 1000 posts and 10 million followers – it doesn't matter. The one thing that matters is your online presence. Having articles on reputed sites helps. A Wikipedia page, full feature on Forbes, NYTimes, HuffPost, and similar is added value.
How does this work?
Upon placing the order –  we will submit your request with a PR agency that will undertake the procedure of submission for verification request with the local Facebook and/or Twitter office. We'll follow through the entire process on your behalf. To get a quick and free eligibility check please submit the form here.
Is this service guaranteed?
Yes! We only take upon orders that we are certain will get verified. To make sure this can happen, we only take influencers that have a minimum of 10 articles on authority sites about them with their name in the title of the headline. We have a 99% success rate.
Do you provide PR?
Yes, we provide a guaranteed package to clients in case you do not have the requirements to get direct verification. In our guaranteed package, we do the PR for you, we then get your FB verified and we finally get your IG verified. Under this plan, if we fail to verify your IG as an end result, we make a full refund. You don't pay for PR, you pay for end result. Wolf Global is probably the only provider in the world that can guarantee a verification or provide a full refund. We strongly advise not to purchase 'PR packages' from random providers as those packages never help with verification and those providers cannot give you a money-back guarantee either.
How does the Full PR plan work?
We start out by requesting a bio from you about you/your business. Ideally, the bio should be 1000 words long and cover your career, your achievements, your education, your work, and your family life. We will also request 4-5 high-quality HD photos from you. Next, based on the bio, we will craft 10-15 articles and get them published. If you'd like, we can send you articles for pre-approval. Next, once the articles are live, we will verify your Facebook. And finally, once your Facebook is verified, we will verify your Instagram. All of this is a guaranteed package. Meaning, if you don't get your Instagram verified as an end result, you don't pay for PR.
Can you do Full PR for businesses?
Yes! Most of our clients for Full PR service are businesses. Businesses must have an online trademark to be eligible for the Full PR service. If you do have the trademark, we can do the same process of PR, FB verification, and IG verification for your business. Cost and timeline for business may be slightly higher than that of personal profiles as businesses require much stronger PR than a personal profile.
What is your refund policy?
You will be provided with a 100% refund if we fail to verify your profile within 60 business days from the date of order. Additionally, we can always retry to submit for verification after a 30-day break.
97% customers gave our Instagram services 5-star rating

Ready to get verified? Contact support@wolfglobal.org for assistance.