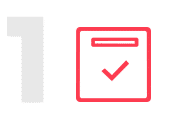 Select a plan and submit your Instagram username at checkout. Be sure to keep your profile public. And please note the delivery timeline – this service takes time to deliver.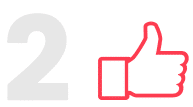 Next – well that's it. Sit back & relax. Our team will place multiple shoutouts and endorsements for your profile and drive US-focused growth!
FLEXIBLE PLANS
FOR THE FIRST TIME EVER. ON DEMAND, US BASED, 100% REAL INSTAGRAM GROWTH.
SERVICE FULLY SOLD OUT. 
955 people are viewing this page at the moment.
Wait, there's more!
Some more features
Your questions, our answers
What are the requirements?
Be sure to turn off private mode and refrain from changing the username while the order is in progress. In order to turn off private mode, you'd have to access the settings page on your Instagram app and then look for private mode and turn it off. Please refrain from any third-party growth services while your order is processing with us. We cannot correctly track growth if you have additional growth campaigns active.
What are the follower demographics?
Over 70% of the followers will be USA-based. Followers will not be niche targeted. A mix of both male & female. There is no guarantee on gender targeting. While we will try to have a 50/50 gender target, that is not guaranteed. You may receive more male followers than female followers or vice versa. Most followers are in the age group of 13-34, so please ensure your content is relevant to this age group.
Is the growth real?
Yes, 100% of the followers you get will be real. We will get these to you by hosting a bunch of shoutouts for you and driving traffic from there. Followers will be a hundred percent organic and non-drop. Hence, it may take several days and at times up to a few weeks for us to line up the shoutouts and get the growth started. It is important to note the above delivery timelines. Once delivery begins. growth will occur at a rate of 500-1000 per day.
Will the followers drop?
Yes and No. The followers won't be ever affected by any Instagram update or purge as these are real people following you. However, once you have attained the growth, it is important to work towards putting out regular content and engage back with the audiences. In doing so you will retain the newly attained followers. Failing to put regular content will naturally result in a fallback over a period of time. If you post regularly, then you have nothing to worry about.
Is this for me?
Of course! Social media and beyond – everywhere social proof trumps all. With this service, you get real followers for your profile which in turn will get you better conversion. Moreover, the growth is organic and real.
Will I get banned?
Impossible. Given that login credentials are not required to purchase services, you can pretty much purchase anything for anyone you want – including your competitors. If purchasing likes and followers led to accounts getting banned or blocked – then you will basically have the power to shut anyone's social media account. As you can imagine, that is impossible. All our services are 100% safe to purchase.
Got custom orders? Contact support@wolfglobal.org for assistance.