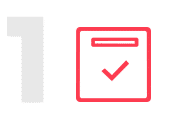 Explore FAQs, pre-requisites and submit a request via support. Our team will revert to you within 24 hours with a purchase link if your profile meets the requirement.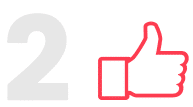 Well – that's it. Allow 3-5 days for our team to process the request and get you the social handles that match your brand!
Your questions, our answers
What is this service?
Our claim service allows individuals and businesses to get usernames that are not available to register and/or are taken but inactive. With this service, we help you claim a username of your choice. Got your eye on a username on Facebook, Instagram, TikTok, or Twitter – that you'd like for your brand or yourself?
What kind of handles can be claimed?
We can claim any username that has been inactive for a minimum of 2 years and is of characters or more in length. Meaning, if a Twitter account has its latest tweet dating back 2 years or if an Instagram account has its latest post dating back to 2 years or more – then it can be claimed. Only handles that are 6 characters or more in length can be claimed. Example: We cannot claim @car or @david as these are 2 and 5 characters in length respectively.
What is the process exactly?
In simple terms, we'll simply edit your existing username to your desired name. Example: Let's say you have an account on Instagram with the handle @sonorus123 and you'd like to get @sonorus but this is a registered username but has been inactive for 2 years. So, all we'll do is edit your current username to your desired username (we do not require login details for this) and the profile of the desired username is simply deleted due to inactivity.
Can you rename verified usernames?
Yes, if you have a verified username, we can claim usernames for it as well. Meaning, if you are verified on Instagram with a username and you want to edit it, we can help with that. Example: You have an account named @HanSolo1 which is verified but you'd like to have @HanSolo (which is inactive for 2 years) – then we can edit your current username to your desired username without losing the badge. We can only provide this service for Instagram currently at a cost of $5000 with a turn around time of 5 working days.
How does this work?
The service is pretty straightforward, all we need is your current handle, your desired handle, and the email associated with your current account. Note – login detail not required. Once you provide us with this info, we will let you know within 24 hours if we can get this claim done and we'll send the payment link. Upon payment, your claim will be completed within 3 working days. If we are unable to complete the claim request, a full refund is provided instantly.
What is the delivery time?
On average it takes 3-5 working days to get claims done. We can claim usernames for Facebook, Instagram, TikTok, and Twitter. Please note that Saturday/Sunday and any public holidays in North America are considered non-working days.
What does this service cost?
For regular claims, on non-verified accounts, the service costs as below –
Instagram Claims – $3000
Facebook Claims – $3000
Twitter Claims – $3000
TikTok Claims – $2500
Is this service guaranteed?
Yes! We only take upon orders that we are certain will get delivered. And we have a 100% refund policy in case we are unable to deliver you the handle within 5 business days. To get started please send us an email with your current handle, your desired handle and the email associated with current email.
Claim your brand name today! Contact support@wolfglobal.org for assistance.