WOLF GLOBAL
Boutique Social Media Agency
Helping brands and influencers grow audiences, improve engagement & ROI.
13/10/2023
Pricing for combo-packages reduced.
07/09/2023
Prices for Instagram auto-likes have been reduced!
15/03/2023
TikTok verification now available.
100% REAL
Auto Comments!
Get automatic comments from Instagram influencers. Gain exposure and awareness!
Explore
Dedicated Support
Not sure what you need or have an issue with your order? Our Wolf Shop Team is ready to help with all your needs! You can always reach us at support@wolfglobal.org
Go Pro
Manage less, create more. With automated services that ensure your content is seen and your voice heard, you can focus more on creating content and improving your revenue!
Unbeatable Prices
We exclusively deliver ultra-premium services at prices that our competitors can only dream of.
Social Marketing Made Easy
Exclusive premium services
Get Your
Posts Seen!
Explore services that get your content promoted to larger audiences. Get your content seen and your voice heard.
Explore
Something for everyone
With a wide range of services from organic growth to engagement, management, and PR – we have something for everyone! Whether you're looking to grow audiences or improve engagement – we can help.
Know Your Options
All purchases from Wolf Shop are confidential and secure. We never require any login information to deliver any of our services! Meaning, your Instagram login credentials are not required for any of our services.
Engage with our global community
Community is the heart of Wolf Global, it's where it all started! Join our engagement pods hosted on Telegram! Exchange engagement (likes, comments, and views) from Instagrammers like yourself. Wolf Global runs the largest Instagram Engagement Pod! With over 500,000 Instagrammers and counting – over 60 groups and a thriving community of content creators and artists – we are the place to be to make connections on Instagram and in real life! Join our Instagram Engagement Groups for free.
Get it tailor-made just for you
Looking for custom services and packages? We've got you covered! We can help develop tailored packages for all your needs. Just shoot an email to our support and we will get back to you within 24 hours. Custom orders are available for all services including growth, engagement management, and PR services.
Real USA Followers
We are experts at driving US focused audiences to your Instagram and converting them to followers! Here is how it works.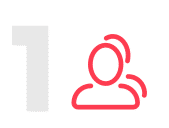 We analyze your Instagram and ensure the content is relatable to US audiences. Most of our growth is focused on the age group of 18 – 34 and your content must relate to these audiences.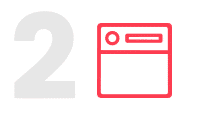 We line up shoutouts and endorsements by large niche pages in our network to promote your page. Upon promoting your page – you'll start to see growth in followers.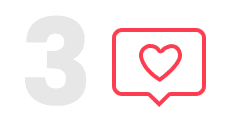 And that's about it! You can grow by up to 50,000 followers a month with our growth services! Our followers are 100% real and they do not drop like the bots do.
Claim Your Brand Name!
Got a username that you'd like for your brand?
We can help with claiming inactive usernames on Instagram, Facebook and Twitter!
Browse