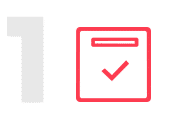 Select a plan and submit your Instagram username at checkout. Be sure to keep your profile public.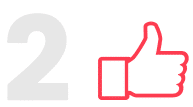 Next – well that's it. Sit back & relax. You'll receive a daily delivery of female Instagram followers for a month!
FLEXIBLE PLANS
PLEASE BE SURE TO READ THE FAQs BELOW.
GET A DELIVERY OF FOLLOWERS EVERY DAY FOR 30 DAYS!
1,036 people are viewing this page at the moment.
AUTOMATIC DAILY LIKES AVAILABLE!
Automatic Likes
Wait, there's more!
Some more features
Your questions, our answers
What are the requirements?
Be sure to turn off private mode and refrain from changing the username while the order is in progress. In order to turn off private mode, you'd have to access the settings page on your Instagram app and then look for private mode and turn it off. Please be sure to provide your profile link and not your post URL.
Are the followers real?
No, the followers are not real. We try our best to make them appear real. The followers provided in this service are not real and not active. The majority will have a DP and have a few posts and followers of their own. 90% or more of the followers will be females, the majority will be from South America.
Will the followers drop?
While in most cases, the followers are stable – at times they can drop in a small percentage. For this we have the option to refill, meaning, if a drop occurs, we'll fully replenish it, so long as it is within 90 days of purchase.
What makes these ultra premium?
In the category of fake followers, these are relatively better looking and way more stable than most services out there. Most followers have a DP, a few posts, and followers of their own. Over 90% of these are female, the majority from South America. And that is all that makes these premium.
Is this for me?
Of course! Social media and beyond – everywhere social proof trumps all. There is a reason even famous celebs and politicians purchase engagement. Authority is imperative if you wish to attract a real fan base. People would rather follow a 100K account than follow an account that has 10K followers.
Will I get banned?
Impossible. Given that login credentials are not required to purchase services, you can pretty much purchase anything for anyone you want – including your competitors. If purchasing likes and followers led to accounts getting banned or blocked – then you will basically have the power to shut anyone's social media account. As you can imagine, that is impossible. All our services are 100% safe to purchase.
Got custom orders? Contact support@wolfglobal.org for assistance.