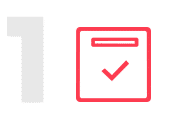 Select a plan and submit your Instagram post URL at check out. You can only submit one link per order. Be sure to keep your profile public.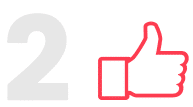 Sit back and relax. Our systems will promote your post to our network of Instagram influencers and bloggers to get you real and verified comments.
FLEXIBLE PLANS
COMMENTS FROM VERIFIED INSTAGRAM PROFILES!
AVAILABLE FOR A LIMITED TIME.
977 people are viewing this page at the moment.
REAL AUTO COMMENTS NOW AVAILABLE!
Automatic Comments
Your questions, our answers
What are the requirements?
Be sure to submit a valid post URL link. You can only submit one link per order. The profile must be public. Adult, gambling, and similar niches are not entertained.
Where do the comments come from?
The comments come from our Instagram engagement pods for verified profiles.
What kind of comments will I get?
These are 100% real Instagram comments. Influencers will engage with your posts as they wish – based on your content. We do not write the comments ourselves as these are not bot comments.
Do you have a monthly package?
Yes, we do! You can now purchase automated comment packages. For more information click here.
Got custom orders? Contact support@wolfglobal.org for assistance.