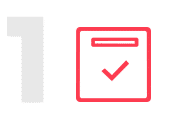 Select a plan and submit your Instagram username upon checkout. Be sure to keep your profile public. Orders are activated immediately upon checkout.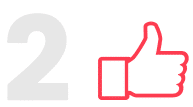 Now just sit back & relax. Our system will auto-detect your fresh posts and promote them to bloggers and influencers to get you real likes.
FLEXIBLE PLANS
PRICING IS FOR 30 POSTS
PLEASE BE SURE TO READ THE FAQs BELOW!
775 people are viewing this page at the moment.
Wait, there's more!
Some more features
Your questions, our answers
What are the requirements?
Instagram profiles using this service must be set to public. Also, refrain from changing your username while the order is in progress to avoid interruptions in your subscription. Please refrain from making posts that are restricted to certain countries or age groups as we cannot deliver likes to such posts.
How many posts are included?
Each package includes delivery to 30 fresh uploads upon activation. We will activate premier likes for your account immediately upon purchase after which your next 30 posts will receive the likes as per the package selected. You can upload as many posts as you like per day or even skip days if you like. Auto-like packages have a 180 days validity. The package will last until 30 posts are completed or until 180 days whichever comes first.
Are the likes from real accounts?
Yes, these are 100% real likes from real and active Instagram users. Password is not required for this service. Real likes will also include impressions and reach – as these are real people viewing your posts. The majority of likes will be from the age group of 18-34, usually divided 50/50 between male and female – and over 50% of likes from North America.
How fast is the delivery?
These are 100% real likes and due to the nature of this service, likes WILL NOT come to you as soon as you post. Unlike fake and bot likes that many sell – we cannot deliver these likes instantly. Our likes come from real users. It may take up to 6 hours for the likes to start delivering and up to 24 hours for likes to be fully delivered.
Is this for me?
Of course! Social media and beyond – in any situation social proof trumps all. With this service, you get real engagement and a real audience for your content. Additionally, a great engagement ratio further helps increase the conversion ratio.
Will I get banned?
Impossible. Given that login credentials are not required to purchase services, you can pretty much purchase anything for anyone you want – including your competitors. If purchasing likes and followers led to accounts getting banned or blocked – then you will basically have the power to shut anyone's social media account. As you can imagine, that is impossible. All our services are 100% safe to purchase.
Just starting out? We've got you covered!
Start with 100 REAL Auto Likes x 30 posts for only $99.99
Start with 250 REAL Auto Likes x 30 posts for only $129.99
97% customers gave our Instagram services 5-star rating

Got custom orders? Contact support@wolfglobal.org for assistance.