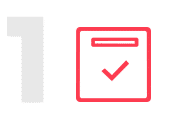 Select a plan and submit your Instagram username at checkout. Be sure to keep your profile public. Orders are activated immediately upon checkout.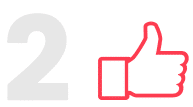 Next – well that's it. Sit back & relax. Our system will auto-detect your fresh posts and deliver saves/bookmarks to them.
FLEXIBLE PLANS
PRICING IS FOR 60 POSTS
PLEASE BE SURE TO READ THE FAQS BELOW.
958 people are viewing this page at the moment.
Wait, there's more!
Some more features
Your questions, our answers
What are the requirements?
Be sure to turn off private mode and refrain from changing the username while the order is in progress. In order to turn off private mode, you'd have to access the settings page on your Instagram app and then look for private mode and turn it off.
What is dynamic delivery?
Not all saves delivered will be of the exact amount. We will dynamically adjust saves by 20% to make them look natural. For example – if you've opted for a package of 100 saves per post then the actual saves delivered will range between 100 and 120 saves per post.
How does this work?
Once your order is processed our servers will automatically start delivering saves to any new posts made. You can upload as many posts as you like per day or even skip days if you like. Autosaves packages have a 180 days validity. The package will last until 60 posts are completed or until 180 days whichever comes first.
How fast is the delivery?
Our systems will detect your posts usually within 15 minutes of you posting. You can expect the completion of the delivery of saves within 120 minutes of you uploading your post.
Is this for me?
Of course! Social media and beyond – everywhere social proof trumps all. Bookmarks/saves improve your insights and analytics giving your profile improved visibility and authority.
Will I get banned?
Impossible. Given that login credentials are not required to purchase services, you can pretty much purchase anything for anyone you want – including your competitors. If purchasing likes and followers led to accounts getting banned or blocked – then you will basically have the power to shut anyone's social media account. As you can imagine, that is impossible. All our services are 100% safe to purchase.
Just starting out? We've got you covered!
Start with 25 auto saves x 60 posts for only $9.99
Start with 50 auto saves x 60 posts for only $14.99
97% customers gave our Instagram services 5-star rating

Got custom orders? Contact support@wolfglobal.org for assistance.